Facials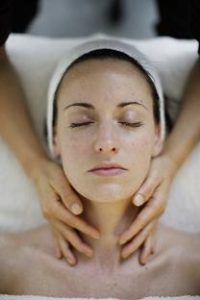 South Shore & North Shore MA
PK Aesthetics offers a wide variety of facials from their locations in Rockland and Wakefield Massachusetts. These procedures truly work wonders on your skin! Please stop by our get a Facial in our North Shore or South Shore MA location, we'd love to have you.
Ultrasonic with Sonophoresis
This is the best combination. The ultrasonic uses sound waves in conjunction with water, to give the best peel without the irritation of acid or crystals. The Ultrasonic is also considered a sanitizer, which is the perfect treatment for people suffering from acne or rosacea. This treatment also makes manual extraction virtually obsolete.
It can unclog pores and even cysts, killing bacteria as it goes. Sonophoresis is used to push in specialized products, antioxidant/peptide creams, and serums deep into the skin. These are pushed deep into the skin for optimum skin rejuvenation. Great for all skin types. Truly amazing!
Custom Facial
This facial is custom fit to your specific skin type and utilizes a combination of treatments geared to your specific skin care need. Special creams and/or serums are also used to enhance, replenish and rejuvenate.
Antioxidant Facial
This facial is formulated to help turn back the hands of time. We use special antioxidant creams or serums along with a special mask to undo the stresses of todays environment.
Men's Facial
This facial takes into account the differences of a man's skin and the technique and products needed to treat it.
Facial South Shore & North Shore MA
We provide facials for customers all over Massachusetts, and North and South, of Boston.