About
PK Aesthetics North Shore, South Shore MA.
Award Winning Aesthetics
About Pka Skin Center
Mind. Beauty. Wellness.  PKA Skin Center is your premier aesthetics center,
with two convenient locations on the north and south shore of Massachusetts. Specializing in anti-aging treatments, dermal fillers utilizing the latest patented injection techniques, acne solutions, skin tightening and more, PKA is a well-known beauty destination for clients of all ages and with all skin concerns.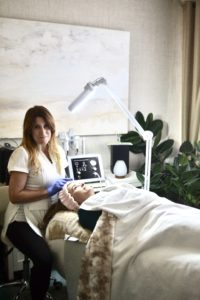 PKA Skin Center was founded by award winning Patricia Profetto, RN. The evolution of PKA Skin Center represents our ongoing focus on offering the latest cutting edge treatments to help you look and feel your best, with the safest and most cost-effective treatments and options available, while providing a warm and nurturing environment and experience. From acne to anti-aging, your worry is over on which treatments can address the desired results you have been dreaming of.
We are a practice where you are guided through the maze of aesthetic, non-surgical treatment options that assist you in developing a customized treatment plan. It is our goal to promote a peaceful mind and energized beauty  with the personal attention you deserve! We take pride in sharing our knowledge with each client so that you can incorporate strategies for continued well-being and anti-aging into your everyday life. Skincare success starts with PK Aesthetics and our clients reward us every day by sharing their positive results!
Patricia Profetto, RN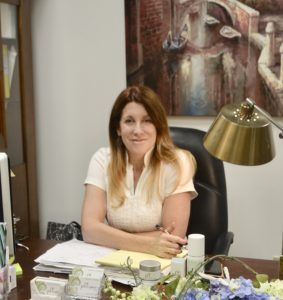 Patricia is a registered nurse, aesthetician, and founder of PKA Skin Center.
Patricia  started her career in esthetics as a medical esthetician working for top dermatologists and plastic surgeons throughout the Back Bay, Brookline, and Wellesley areas.
In addition to being a medical esthetician/ registered nurse, Patricia has a degree in fine/graphic arts as well as a technological degree, with over ten years experience in technology and Research and Development. Her background aids her treatment of patients by bringing in the artistic aspects into the esthetic care of fillers and Botox.  Her technical attributes enhances the overall medical side of these treatments.  Patricia has combined her talents to bring her patients the best-advanced care possible.
"My philosophy is "Be Strong! Be Beautiful! Be You!" I loved working as an aircraft mechanic and in semi conductor R&D.  In these capacities, I was able to solve complicated problems, implementing procedures to address and correct the problem. After several years, I decided to put those skills to work as an RN working in medical/surgical and aesthetics setting. With aesthetics, I found what I was meant to do. I am able to combine my nursing, graphics and mechanical/engineering experiences with my love for my clients to help them feel better and look better through the science of beauty. I collaborate with my clients to see what works for them. We spend time talking about what would make them feel beautiful and we create a plan to make that happen. My approach is to cater to the individual client and to make sure that he or she leaves my office happy!
Jennifer Lampros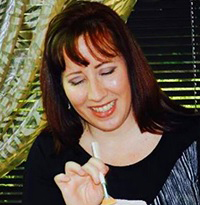 Jennifer Lampros has worked in the medical field for over 23 years, and attended Catherine Hinds Institute of Aesthetics, where she  earned her professional license. She loves the fact that she can offer such a wide-range of facial treatments to customers at PK Aesthetics. Whether you suffer from acne, rosacea,sun damage or aging skin, Jennifer can help you create a professional, healthy glow.